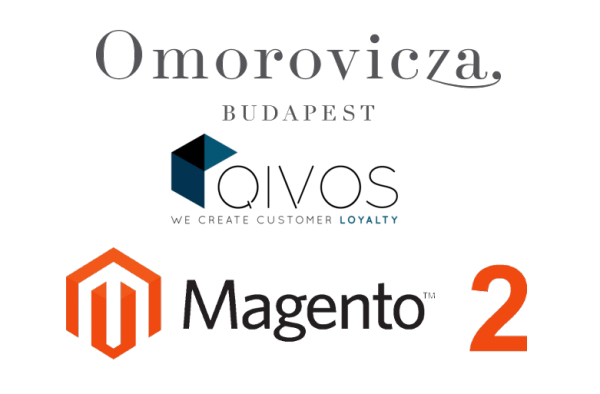 Integration
Qivos integration
Dorottya Horváth, 20th February 2020
Quivos creates loyalty, through customer data intelligence and machine learning.
There is full integration option between Magento 2 and Qivos cloud. I will show you part of the many advantages of it step by step in our first implementation at Omorovicza.
Earning and spending rules can be managed online from Qivos cloud. For instance the amount of earned points after registration, newsletter subscription, purchase can be set.
Earned and spent points are seen real time on Magento 2 admin platform.
It provides full log of transaction history with Qivos cloud included response code for developers and raw json data.
Built in error handling helps with email alert – integrates with Magento 2 invoice/shipping/refund processes.
 Quivos supports multi-tier program – in case of Omorovicza, as you can see in the gallery, they have Amethyst, Sapphyre and Emerald.
Supports multiple currencies and languages – in the picture below, spending rules are shown in EUR/GBP/USD and HUF.
 Supports multistore/MULTIWEBSITE SETUPS.
Full integration option into Magento 2 checkout process.

Working with default coupon code feature.
Customers can add gifts suitable for their tier.
Earned and spent points in the current transaction are seen.
Discount summary can be checked.

Supports Onestepcheckout extension.
Syncing points to customer My Account.
Syncing all customer data to cloud for CRM purposes and segmentation.

Customers can be searched by personal, loyalty or other information.
Loyalty tier and current balance can be checked on customer pages.
Detailed summary is available, like average basket, total purchase, visit frequency and so on. Adhoc points ca be added here as well.

Syncing all invoices and transactions.

These can be searched and reviewed.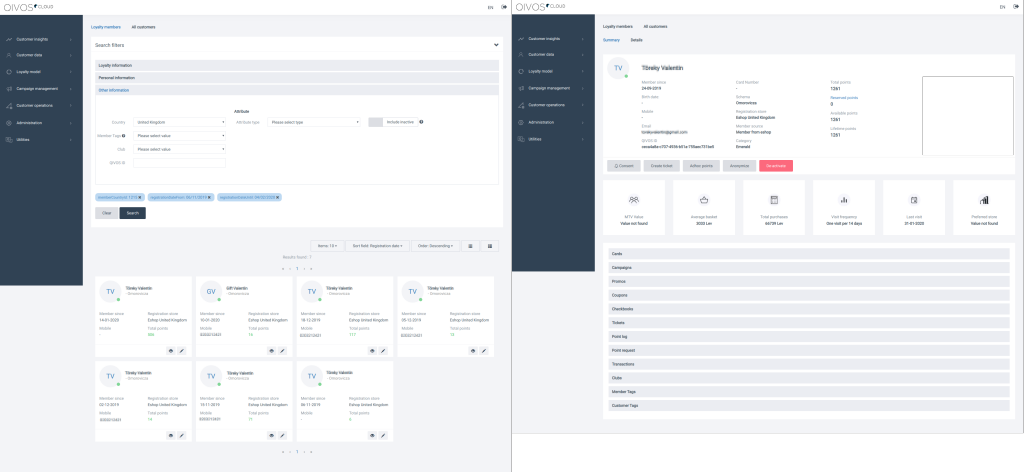 Admin integration is available for store owners.
Loyalty history tab on all customer pages showing all transactions.
Visible earned/spent point information on orders page and confirmation in emails.
A nice feature for the end, customers receive personal offers into their Loyalty account, accordingly to their current tier.
I hope you enjoyed this post and feel curious! For more information about Quivos or integrating it to your site please get in touch!