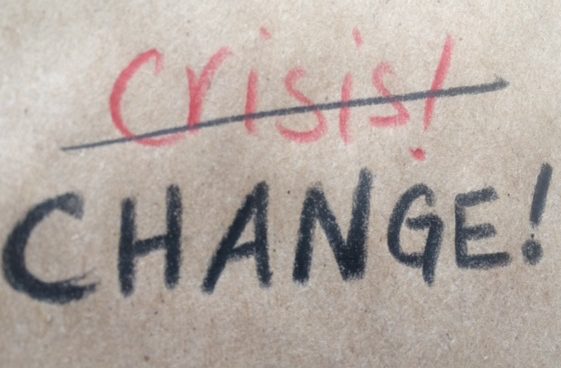 Mental health at work
Crisis or change
Berna Eles, 22nd April 2020
How to come out on top in the IT sector?
It is important for business operators and company managers to analyse, think ahead and draw up various plans, especially if, instead of the much-awaited spring buzz, you find yourself in the midst of a crisis. How does this affect your enterprise, and how can you best protect yourself and your company? What are your strengths? Do solutions exist at all?
Crisis
A crisis is a state usually created due to the effect of an external event. You feel threatened and are faced by difficulties caused by the new situation that you are unable to deal with, your resources start to deplete, and the strategies you need in order to get through the crisis are now unavailable. One of the main reasons for this may be that you are simply unprepared for the difficulties brought about by the new, established circumstances. You do endeavour to solve the problem, however the solutions you have successfully implemented in the past fail in the current crisis.
This is a situation that you have not planned for and have been forced into. It is a situation that has to be handled and reacted to immediately. The problems sneak up on you one after the other and break up your formerly stable status quo. You are forced into this situation and get overwhelmed by everything. What will happen, how will it all turn out?
Start the change in yourself
Change the name of this unpleasant process, and look at it from a different perspective. Call it a change from now on, concentrate on accepting it and consciously setting a direction for it. If you thoroughly plan the next step, and do not act suddenly without aforethought, and instead you give yourself a little time and make a responsible decision, a new quality will develop in your everyday life and the life of your company. Be resilient and act proactively! After the initial lightning strike it is best to act quickly. Consider what processes need to be changed. There are tools that do not represent a great financial burden, but count for a lot because they make it easier to adapt to the sudden and unusual circumstances, or at least make the first steps easier both with respect to your personnel and business partners.
Optimise your budget
All of us are confronted with difficult decisions when your budget has to be optimised, with respect to your clients, your business and even you yourself. You need to think through your budget once again, and view it precisely in the light of the new situation. Just a few examples: fuel, overheads, training, fluctuation, rental fees, investment costs. It is worth postponing the latter in a crisis.
If you have stopped production in one sector, you will need to reduce costs in another. If you are renting an office, ask for rent payment deferment. Check your personal monthly expenses, think about what you can cut down on or delay.
Talk and listen…
As the above negative feelings appear in all of us, carrying out a resolute, competent, reassuring dialogue is very important. This will be easier in those companies where there was good coherence among the staff in the past, as by paying attention to one another you will have become closer. And where great emphasis was not placed on the "team" in the past, this is a good opportunity to build a strong community with open, reassuring communication ("everything will turn out well and we'll get through this together") based on trust, cooperation and commitment. Not to mention that solutions do often come out of conversations in which you can honestly say why you are worried and what the real problem is. All these are extremely determining factors in a stable company that operates well. An employer showing honest interest towards the employees illustrates that it is not only performance that counts and this raises the relationships within the company to a higher level.
Inspire your personnel
If you communicate more and are proactive in the way you provide information, in other words your staff know what is going to happen, what they have to do and what they should concentrate on, if they are aware of the company's situation and processes, they will be able to draw up alternatives together, come up with better ideas, feel responsible and will be significantly more active. Be flexible and honest about your plans and decisions.
Help with the transition at home
Flexible working hours is something that will gain in value, as family members, and, in many cases children, dogs and cats will appear in the workplace that has now moved to the home, and there is not always the time to deal with what you would like to deal with at any given moment. In these cases it helps a great deal if your employees feel you trust them, if you believe that, if not at the usual time, the tasks will be carried out and completed. You could even provide support with other benefits.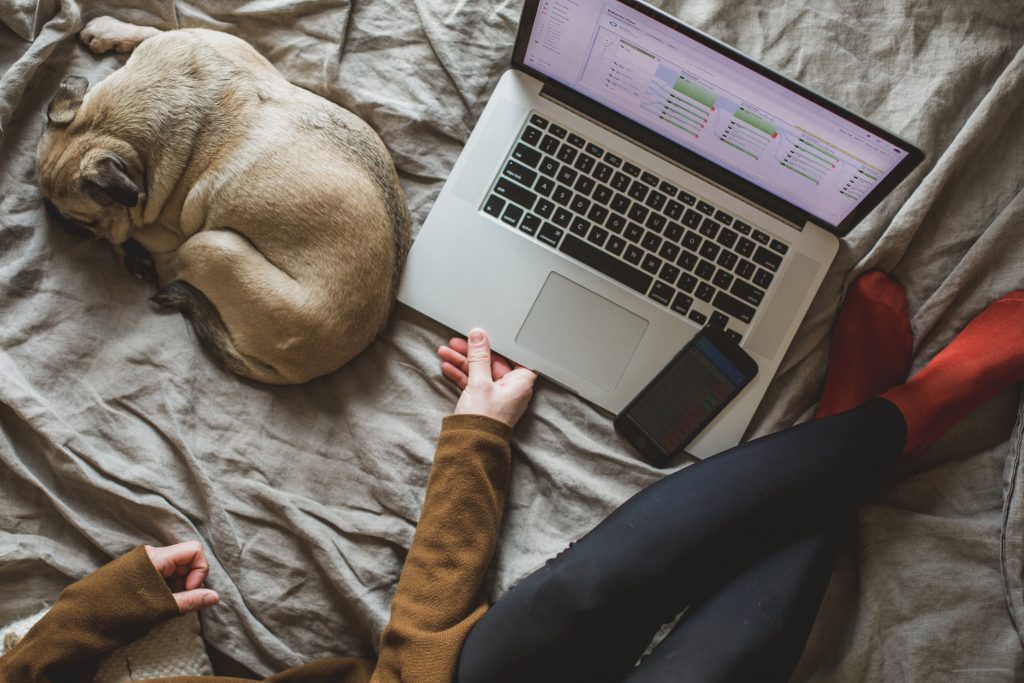 Responsibility = quality
It is important to set up a system of values, an order of importance. The operation of your company has suddenly been turned upside down. It is not immediately the most important thing to register as many new customers as possible (of course, that too), but for those who have been your customers to date to receive the attention and professionalism they want. Although the dwindling stocks and overburdened supply platforms demand a great deal more logistics input, this will pay off many times over in the long term. You need to consider that most people are under an unbelievably huge mental burden in these times, so that it is not certain that customers are receptive to the messages used to date, instead they yearn for peace and security. In order to satisfy the current demands as reliably as possible you must invest all of your energy so it is done at the highest level. The same is true for the platforms, as the same feelings appear there also. The platforms must treat their own clients in the same way the clients treat their customers. Reassuring them and offering perspectives.
Flexibility
Good specialists know that you have to adapt to the changing circumstances and do this on the basis of the results. The most important survival skill of the businesses of today is identifying the change and the corresponding adaptation so that they are constantly prepared for change and adapt successfully to the challenges of the global environment by viewing change and change management as a part of normal operations. You need to examine whether any new opportunities have opened for your company or how you can replace things that are temporarily out of action.
An example of this is home delivery. When the catering units were closed down, the smart ones quickly transitioned to home delivery, and so a different form of communication was started based on patience and trust. In addition it is now the time for online stores to review their operations, as a greater customer demand can be expected, and their choice will fall on those businesses where the customers received reliable and fast service.
If paying for your services becomes problematic for your clients, you could offer extra services, an extension of their payment deadline, reschedule it as they desire or consolidate their payments.
Search for business collaboration
In my world this is something of great importance and that I very much desire: for people to help each other even when there is no crisis. At the time of a crisis it is imperative to create a network without condition that will be able to support you with, for example, strategic planning, providing marketing advice, recommendations, advertising advice, and with ideas on activities you can develop in your own time.
Remind yourself that we are all in this current situation together. Look for connections, consult with your partners so that you can help them and they can help you.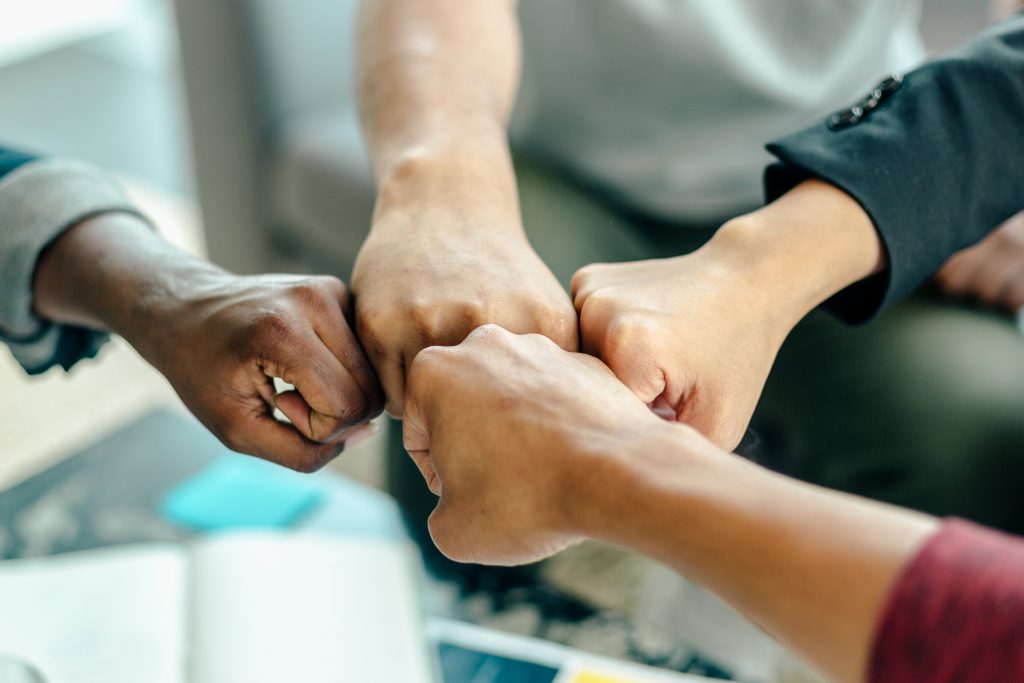 Think in the long term
It is frequently difficult to find the light at the end of the tunnel, and for many of us at the moment the biggest challenge is uncertainty. By supporting your clients as much as you can, understanding them or by displaying flexibility, you can show you care about them. The current circumstances make it clear that there is no shorter path and that there is no operable business process that is just thrown together. Those enterprises will survive that continuously develop their business for the long term, after careful consideration with the right amount of reinvestment. And this is important because in this way your clients will be satisfied too.
Final thoughts
I believe the current time is a transition period, and it will come to an end eventually. The impressions of how you went through it, however, will not disappear without trace. If you are able to undertake responsibility and represent quality, everyone will remember how well that certain company coped.
I sincerely wish that we will be able to think about this in the past tense as soon as possible.