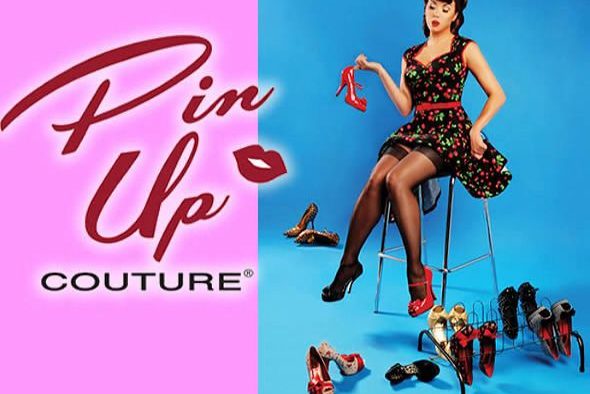 Projects
Alternative Footwear
Dorottya Horváth, 3rd February 2020
We released our most secure site, Alternative Footwear. Get know a bit more about the project below.
The Challange
Alternative Footwear asked DRB Services to migrate their old Magento1 store to Magento2 – but during this process implement various enhanced features into the site.
These extra features included complete Mailchimp, Yotpo reviews integration for enhanced review experience, full compliance with GDPR regulations
with detailed customer visibility.
Solution
Two things stood out as the highest priority and biggest challenge:
Security
To ensure the highest level of security we have implemented the latest Magento security patches and improvements.
Working with Sonassi we have successfully implemented admin protection and strengthen the firewall rules and DDoS filters.
We have implemented a very detailed admin audit log to make sure all activities can be tracked and traced with email alert for potential security breaches.
To further strengthen the site we have added configurable two factor authentication solution together with enhanced Recaptcha.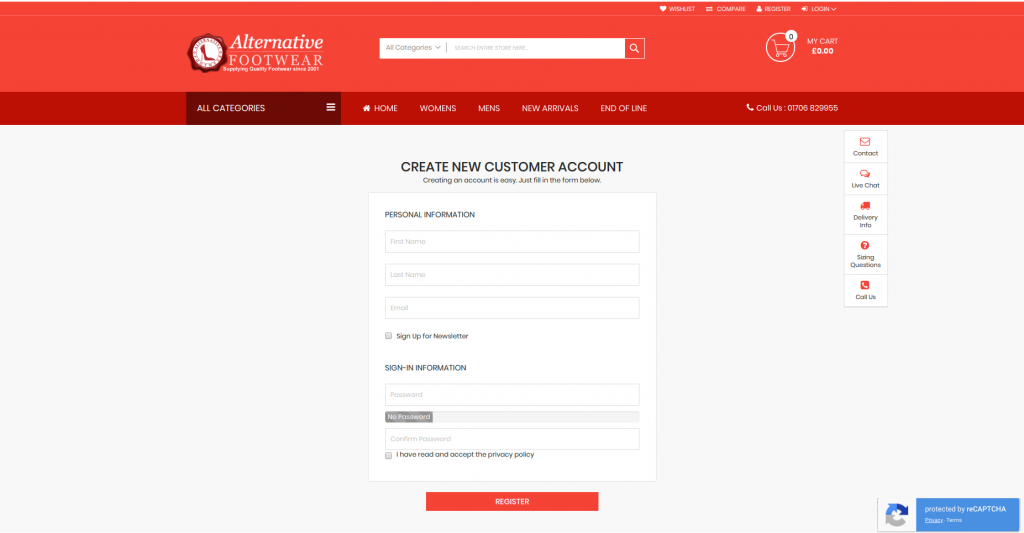 Now we are currently working on adding even an extra layer of defense – a third party flexible WAF solution from Sucuri!
Product catalog
Alternative Footwear has a massive and always growing catalog of 50.000+ products – and we had to make sure that the solution we build will be able to cope with
a catalog of this size or as a matter of fact even ten times more due to the ever growing number of products.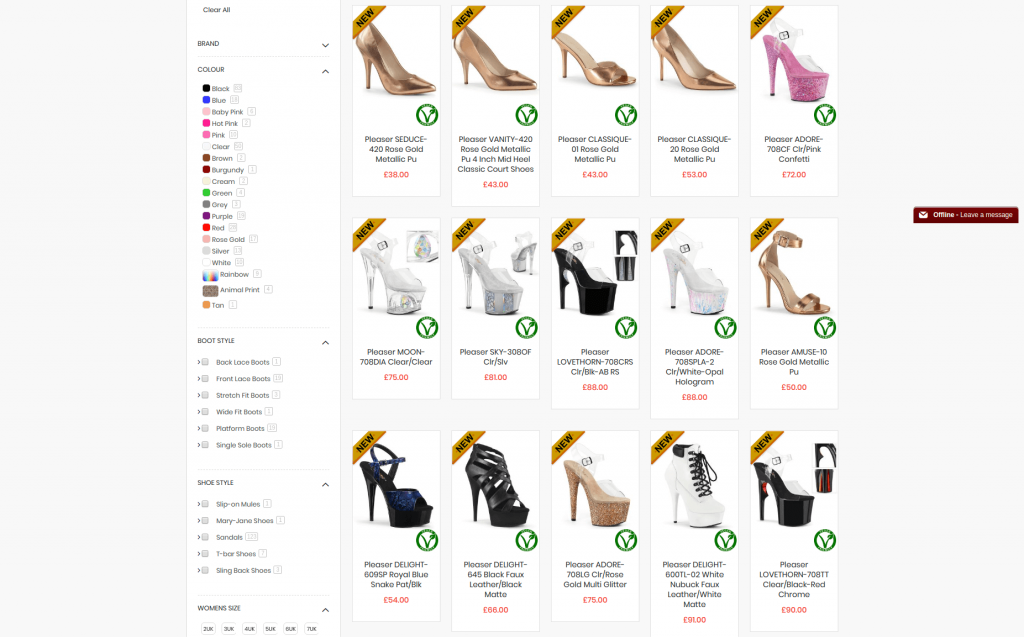 As the most difficult step we have built a fully automated and customizable import solution that supports multiple feeds:
automatic creation or update of products based on 3rd party feed,
automatic image import,
automated custom stock status and warehouse import,
daily stock import based on parent-child relationship,
fully customizable and runs very fast for big catalogs as well.
For this we have implemented advanced cache and optimization steps to ensure the website is still speedy enough. For the admins to be able to work with the catalog we have added different extra batch-editing features and batch actions. We have successfully built a fully automated product feed generation with custom attributes handling simple or configurable products.
Results
Alternative footwear's web shop is easily manageable for customers and admins as well despite of the huge number of products.
Have a look at the gallery for more screenshots!